⚠️ Tier 4…we're now closed again!
Hey folks,
Unfortunately due to Greater Manchester moving into the tier 4 system in England we're forced yet again to close our teaching studio temporarily for 1to1 lessons from 31st December.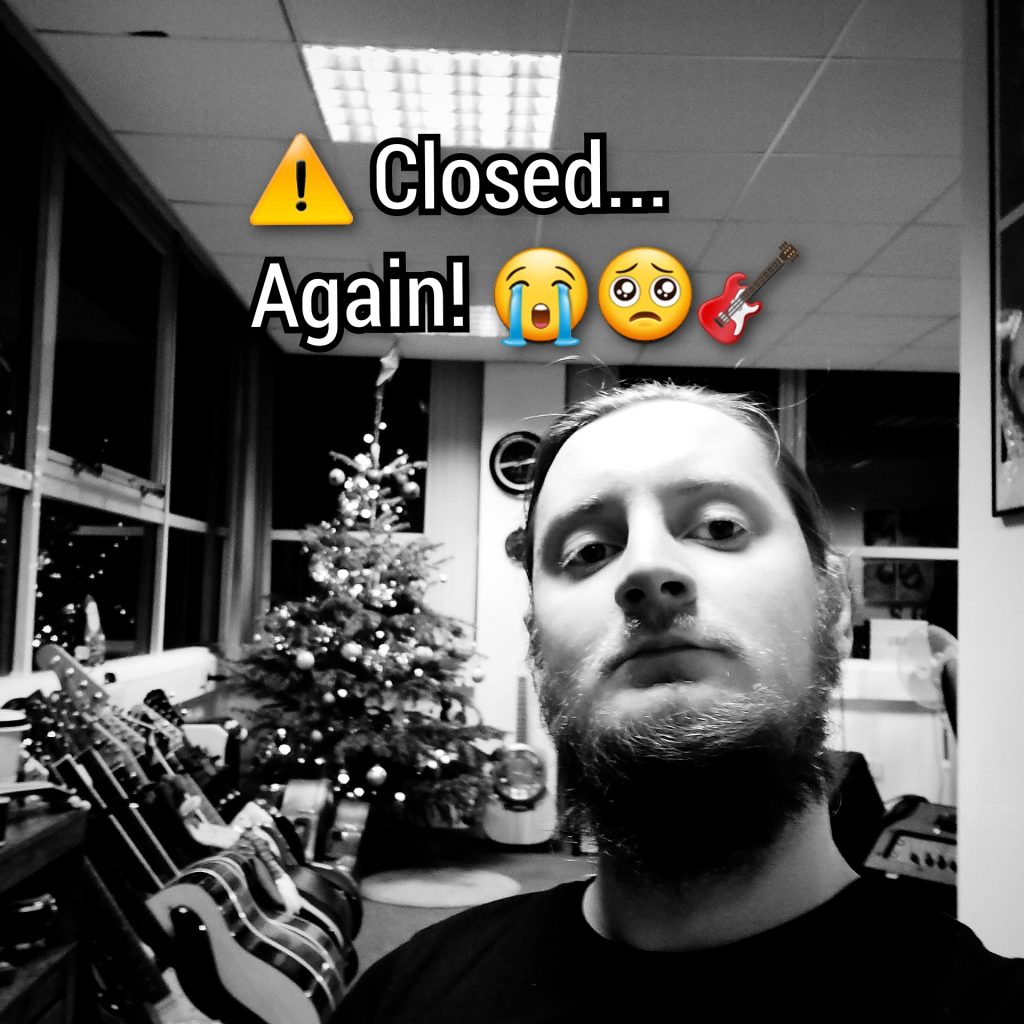 This is extremely frustrating & upsetting news! 🙁
We apologise to all our students for the break in momentum & postponing our lessons until we're legally allowed to restart our lessons again.
For the meantime we'll be offering online video call lessons only via Zoom + Skype.
Find out more about these lessons here.
We'll be posting updates as soon as we know when we're set to reopen our Salford Guitar Lessons teaching studio again.
Until then, wishing you all a safe New Years Eve & we're looking forward to a brighter 2021!
Thank you for your continued support,
Stay safe,
Tez SGL
Tez Skachill
Founder of Salford Guitar Lessons